Small Business Online Reputation Management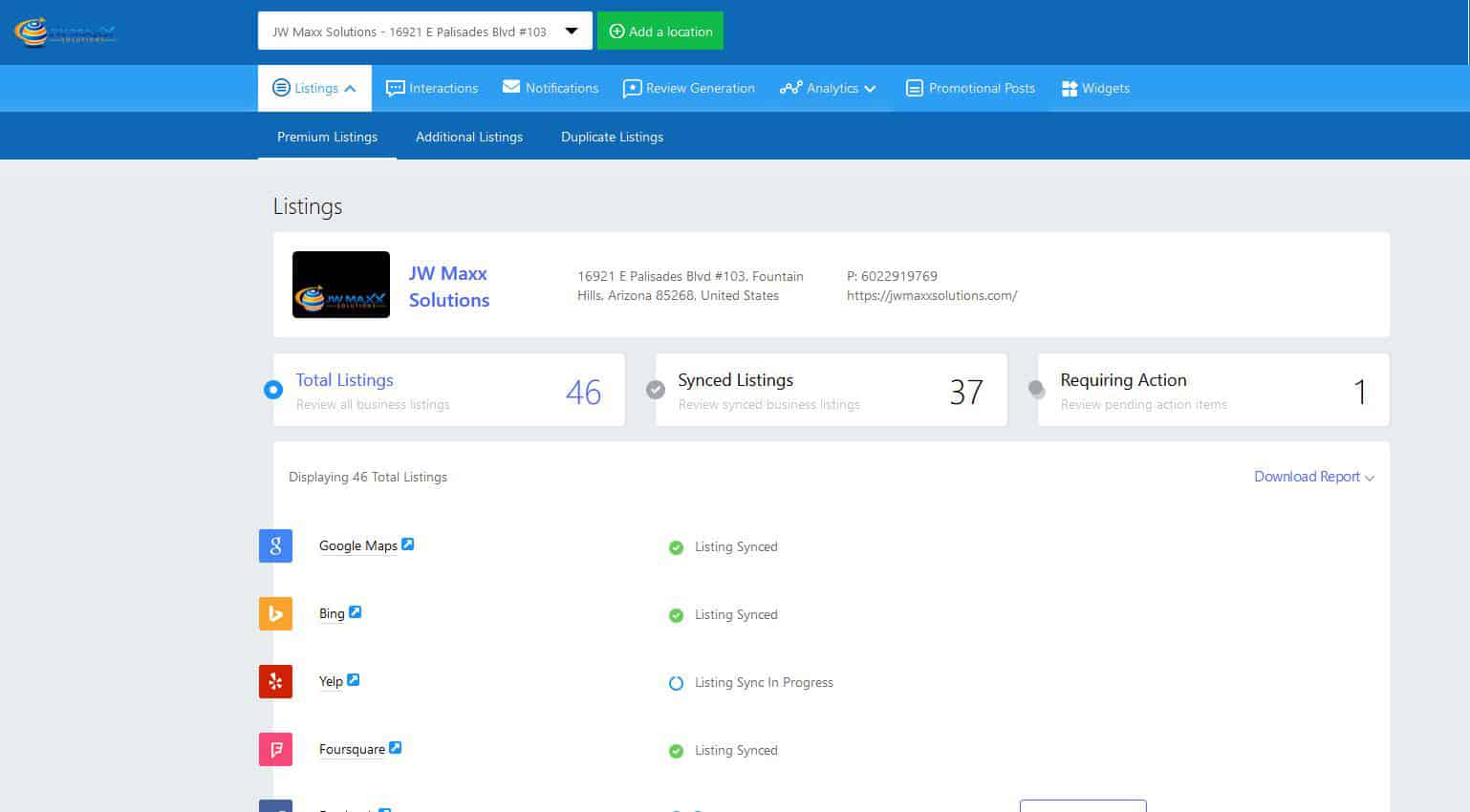 Control your Small Business Online Reputation Management on one platform. We have taken the guesswork out and created a way to take your brand to the next level. Stay ahead of your competition while always looking your best in the digital world.
Small Business Review Packages
JW Maxx Solutions has Small Business solutions for all types of businesses. For larger more tailor-made companies, we suggest you reach out to us and see what suits your needs the best. These are our most popular Small business review generating packages that will help you rise in the rankings and gain credibility. This will allow you to monitor your brand and take control of how you look online. A very streamlined and easy way to manage all your listings and enhance your reputation
Self Managed
Add one or multi locations *
Manage over 25 local listings including Google Maps, Bing, Yelp, Foursquare, etc.
Send custom review invitations via email or SMS and directly respond to them via dashboard
Instant notifications – Get notified instantly when a customer reviews your business
Rank tracking – Check your rankings on Google, Yahoo, and Bing
Analytics and Reporting
Embed reviews on your website
* Please call for multi-location prices
Fully Managed
Best Seller
We will add your business location *
We will create highly professional graphics
We will manage your review campaigns
We will monitor and manage all reviews
We will monitor your rankings
You will get reports on a monthly basis
* Please call for multi-location prices
Fully Managed With Social
All features of fully managed
Create and manage social media
Post engaging content
Create video message
Dominate The Local Listings For Your Brand
JW Maxx Solutions keeps your reputation management for small business profiles on high powered sites such as Google, Bing, and Yelp in sync and also notifies you of new customer reviews. We want you to focus on what you do best – running your business while our review management system keeps your digital footprint covered. Stay Engaged with Your Clients in Real-Time.
Have Access to Your Reviews in Real-time
With JW Maxx Solutions Review Management software we always are there for you. And if you decide to stop your review program with us, all of your listings will remain online. All your profiles and listings will always remain yours.
Small business online reputation management by JW Maxx Solutions.
Business brands and reputations are continually getting attacked from all directions. The internet has only helped to magnify this issue, ensuring that there is no way for the company involved to ignore it. The web is a loud-speaker that helps to give people control over the market. Failing to act swiftly on a damaged Small business online reputation management has, therefore, become a sure recipe for disaster. Even if you a small business startup that is dipping its toe in the water, having a proper reputation management strategy to rebuild your reputation and or brand is inevitable.
There are numerous ways that your business or brand can be attacked. The attack may come from an unhappy client, a disgruntled employee, dissatisfied investors, your competition, or merely a rogue blogger who's out to extort you. Whichever the case, it is crucial that you maintain a level head when reacting to such matters.
The road to rebuilding your online corporate reputation may be achieved in as little as three steps. The following is a guide that offers you the roadmap to online reputation redemption.
The three key steps you want to take will involve:
• Analyze the damage
• Regain control
• Establish a recovery plan
Analyze The Extent Of The Damage

The first thing you want to do is survey the depth of the damage that is presently facing you. There are several ways you can do this; the following are just some of the critical approaches to monitoring collateral damage:
• Track the press your company is receiving
You need to monitor in real time the type of press your company is getting. This is what will determine your general approach as the opinions of the media will paint a picture of the state of your brand and eventually influence attitudes and decisions in the market. Fortunately, this is something that can be done without much hassle.
Have your content marketing team track mentions of your brand online by using tools like Google Alerts, Buzzsumo, and Mention. This way, you get to evaluate the negative (or positive) light the media is shining on your business.
• Research clients' comments for any commonalities
When such an incident occurs, the attitude of customers towards your business is just as crucial as what the media is saying about you. Keeping tabs on your existing customer base will help you figure out how many clients have jumped ship and how many are sticking by your side.
One area to start checking is the customer support inbox. If you encounter a barrage of messages from irritated customers; that's a sure red flag! At this point, your support team should peruse through the reviews or comments and identify any common grievances before taking action. It is also vital that you respond to these complaints; you don't want to fan the flames by ignoring or trying to avoid customer concerns.
• Check in with Clients
Depending on the scale of the circumstances, it would be prudent to reach out to your clients, as well as the different associates. Express your regrets about the current situation and assure them that you are doing everything to make amends. If you realize that someone left along the way, try contacting them to acknowledge your liability before extending a formal apology.
Take Control Of Communication Channels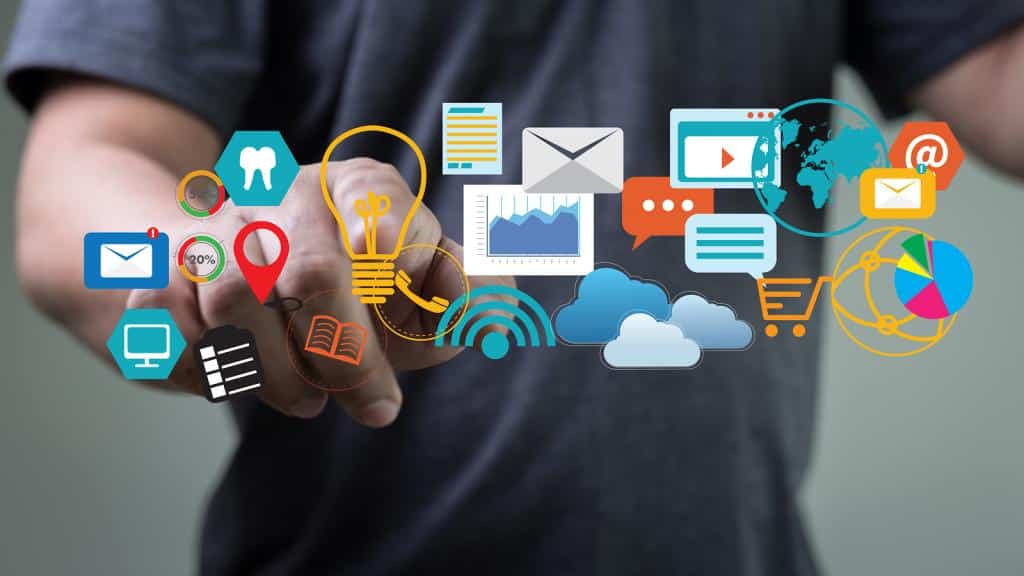 Once you have assessed the damage to the letter, you can begin the restoration process by directing your attention towards all branded communication channels you control. This will include anything from websites, social media accounts, email addresses to any other internet properties. With full control over the channels, you can control.
• Apologize and Acknowledge with Empathy
Start by uploading a formal notice/letter of apology on your website and be sure to reference it on all your social media platforms. And although you may want to portray some positivity on the reason, never try to sugarcoat or downplay what happened. Try to be authentic in your apology! Be concise and factual about the occurrence and let people see that your empathizing. Tell them the steps you are taking to remedy the situation and focus on the future.
• Update the situation constantly
The next thing to do is keep your audience updated on the ongoings at every opportunity you get. Never leave anyone in the dark as this may lead to wrong assumptions and insinuations. For any plan, you adapt to fix the upheaval, broadcast it on all your communication channels. It is very crucial that you remain in constant and transparent contact with your audience. Get a Small business online reputation management action plan so that your customer service staff stay on the same page. Make sure your support team is guaranteeing people that you've invested sufficient resources to rectify the issue at hand. This how JW Maxx Solutions can help you.
Create A Blueprint for Recovery
At this point, you've merely promised your audience that you'll sort out the problem; it's now time to deliver! Your public relations and marketing departments should work in unison to come up with a detailed recovery roadmap. Gather all the feedback you've received from investors, customers, as well as the general public to help you create the recovery process.
• Deal directly with harmful content and media
The best way to recover is by dealing directly, yet gently with the unpleasant content that got you in this situation in the first place. A large part of rebuilding a damaged corporate image is about substituting the negative content with more positive content.
All you have to do is do your job to the satisfaction of the public, and of course, your clients and it will push the positive content for you. However, some situations call for the expertise of an online reputation management firm such as JW Maxx Solutions that will work under the radar to downplay this negative content.
• Find opportunities for positive and engaging content
One excellent approach to replace negative search results is publishing positive media content that relates to your company. This is simply positive content that promises to remain relevant for a long time. Your company will be in a good position if there is more evergreen content about it on the internet.
• Use all the chances you get to post positive media relating to your business
Make sure that every opportunity you get to post something to the public carries a positive tone about the company. Sing praises about your brand and if possible, publish in-depth content that covers your niche on your business blog. Look for guest blogging opportunities so that your knowledge can reach a wider audience. Consider services like JW Maxx Solutions Small business online reputation management firm marketing and SEO for small business to make sure this is the case. Every opportunity you get, take with a view of improving people's lives.
Conclusion
Having a dependable company that specializes in Small business online reputation management firm in place is crucial in today's corporate landscape. A single negative comment touching on your organization could end up dismantling a sterling reputation that took several years to build in a matter of days. Luckily, it is possible to rebuild and recover with the right online reputation management strategy. Just be sure to act swiftly and strike while the iron is hot.
Improve the way you look online today!
Services Offered By JW Maxx Solutions Can Be Customized To Fit Any Client's Needs