Get in touch with us now via e-mail or call us 877-390-1597
Rowland Hanson Chairman of JW Maxx Solutions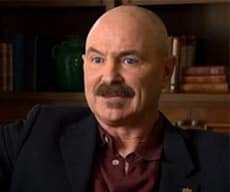 Rowland Hanson is currently the Chief Executive Officer of the HMC Company, a firm that specializes in business development and strategic communications consulting. In addition, Hanson is also the Chairman/ Founder of CRH & Associates, a consulting firm that assists companies from start-ups to the Fortune 500, through developing and executing effective marketing plans. Rowland Hanson comes into these positions with a proven track record in various fields and a remarkable educational background.
Prior to being the CEO of the HMC Company and the Chairman of CRH & Associates, Rowland Hanson went through five years of schooling to hone his knowledge on the aspects of the business world. He attended Loyola University from 1970 to 1974, where he earned his BBA in Sociology and Business. Rowland Hanson would then go on to Wharton School of Business from 1974 to 1975, where he would earn his MBA in Business Development and Marketing.
Following his collegiate years, Mr. Hanson quickly entered the working world and got started in gaining invaluable experience from numerous places. A few of Hanson's previous jobs include being the Vice President of Worldwide Marketing for the Neutrogena Corporation, and Vice President of Corporate Communications for Microsoft.
From 1978 to 1982, Rowland Hanson served as the Vice President of Worldwide Marketing for the Neutrogena Corporation, a cosmetics company that manufactures skincare products that include acne treatments and moisturizers. As the VP of worldwide marketing, Hanson's successful branding strategies helped Neutrogena establish itself as a leading brand in skincare products. The works of Rowland Hanson at Neutrogena would later attract the big-time moguls Bill Gates and Steve Ballmer.
Vice President of Corporate Communications at Microsoft
–  Created and executed the company's highly acclaimed branding strategy.
–  Developed and executed the market introduction of Microsoft's most popular product.
–  A graphical interface he named 'Windows'.
Vice President of Worldwide Marketing for Neutrogena Corporation
–  Acquired by Johnson & Johnson at a significant premium.
– J&J knew they could replicate the products. However, they concluded that they may not be able to replicate the strength of the Neutrogena brand.
Post-Microsoft Rowland's consulting business has been involved in a wide range of activities:
– Branding consultant to such companies as Monsanto, IBM, and Nautilus the creator of BowFlex.

-  Worked closely with DreamWorks on developing and launching award-winning products that leverage their most popular movie brands  Shrek & Madagascar.

– Founded, built, and sold a company dedicated to vacation travel in association with United Airlines.
 – Founded, built, and sold a company dedicated to interactive family games which included partnerships with National Geographic, The Discovery Channel, NASCAR, and A&E.
Over the last few years Rowland has been assisting, and at times founding, a wide range of emerging companies …… everything from healthcare to a mobile mixed reality platform to an innovative outdoor grilling table.


Today Rowland is still heavily involved with Microsoft but now as a board member & trustee of the Microsoft Alumni Network & Foundation.

The Alumni Network provides ex-Microsoft employees with the ability to stay connected while providing on-going benefits. And the Foundation provides grants to ex-Microsoft employees that form nonprofits which to date has benefited billions of people all over the world.
Get in touch with us now via e-mail or call us 877-390-1597
RESULTS! RESULTS! RESULTS! We needed them and GOT them, thanks to the professionals at JW Maxx Solutions. This talented team of experts has been instrumental in promoting and protecting our company's online presence for the past year. The results speak for themselves – they are the best at what they do!
Solid company that knows how to get long-lasting results… no shortcuts.
JW Maxx Solutions went above and beyond. We can contact with them every day and project was completed fast and our website massive engagement. Great job guys you knock out of the park. Would highly recommend. These people are total pro's.
– Samuel P., Project director dental clinic
We hired them for some negative posts that affected our business, and they buried them so far down that we are back in black. They move quick and have passion in what the do. They acted fast and made us look better than ever.
They have their headquarters in Phoenix / Scottsdale and knowing that we are dealing with a firm in our backyard makes us happy and very reassuring. They do great work our website was not an easy considering it required a patient portal and they added security protocols that others don't even know. Love JW Maxx Solutions, and Walter has an extreme passion for his craft and the quality of work on our site show it.
– Dr. Eugene R., Cardiologist
Our CEO was attacked online by an ex-girlfriend and what she posted was not flattering. We contact JW Maxx Solutions for Reputation control and managing this online crisis and received great feedback and got quick results. Not only was pushed off page one quickly they just really no their game and have a strong desire to please the client and over deliver. This type of service is not seen very often anymore. It seems like other are money grabbers and don't do anything. Thank you and great work.
– Janet S., Personel assistant to our CEO
There are no secrets to success. It is the result of preparation, hard work, and learning from failure.