Get in touch with us now via e-mail or call us 877-390-1597
More Information About Us
How a company's brand appears to the online world is an integral part of conducting business today, and JW Maxx Solutions is a leader in online branding, as well as reputation defense, repair and management.
JW Maxx Solutions offers a specialized, individual campaign for each of our clients. Whether you're an individual who needs a social media overhaul, a small business desperate for an SEO touch up or a major corporation required to protect its reputation against online attacks, you'll have a JW Maxx Solutions account manager by your side every step of the way.
Rather than charging exorbitant up-front fees and then tossing your campaign to the side like some of our competitors, JW Maxx Solutions tailors a customized package for each client and delivers results — extending reach, negating negative online assets and generating positive buzz.
JW Maxx Solutions takes a number of approaches to tackle any challenge its clients need. From an aggressive PR strategy to an international marketing campaign, JW Maxx Solutions delivers customized monthly reports – allowing you to see its impact and benefits. Call JW Maxx Solutions today for a free consultation, and start giving your brand the around-the-clock attention it deserves.
RESULTS! RESULTS! RESULTS! We needed them and GOT them, thanks to the professionals at JW Maxx Solutions. This talented team of experts has been instrumental in promoting and protecting our company's online presence for the past year. The results speak for themselves – they are the best at what they do!
Solid company that knows how to get long-lasting results… no shortcuts.
JW Maxx Solutions went above and beyond. We can contact with them every day and project was completed fast and our website massive engagement. Great job guys you knock out of the park. Would highly recommend. These people are total pro's.
– Samuel P., Project director dental clinic
We hired them for some negative posts that affected our business, and they buried them so far down that we are back in black. They move quick and have passion in what the do. They acted fast and made us look better than ever.
They have their headquarters in Phoenix / Scottsdale and knowing that we are dealing with a firm in our backyard makes us happy and very reassuring. They do great work our website was not an easy considering it required a patient portal and they added security protocols that others don't even know. Love JW Maxx Solutions, and Walter has an extreme passion for his craft and the quality of work on our site show it.
– Dr. Eugene R., Cardiologist
Our CEO was attacked online by an ex-girlfriend and what she posted was not flattering. We contact JW Maxx Solutions for Reputation control and managing this online crisis and received great feedback and got quick results. Not only was pushed off page one quickly they just really no their game and have a strong desire to please the client and over deliver. This type of service is not seen very often anymore. It seems like other are money grabbers and don't do anything. Thank you and great work.
– Janet S., Personel assistant to our CEO
Get in touch with us now via e-mail or call us 877-390-1597
Our Team
Intrinsically miscalculate extensible niche markets and revolutionary services opportunities for ethical data.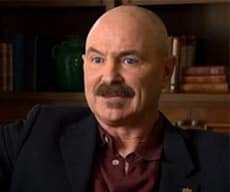 Rowland Hanson
Chairman of the Board
Rowland Hanson is currently the Chief Executive Officer of the HMC Company, a firm that specializes in business development and strategic communications consulting. In addition, Hanson is also the Chairman/ Founder of CRH & Associates, a consulting firm that assists companies from start-ups to the Fortune 500, through developing and executing effective marketing plans. Rowland Hanson comes into these positions with a proven track record in various fields and a remarkable educational background.
Prior to being the CEO of the HMC Company and the Chairman of CRH & Associates, Rowland Hanson went through five years of schooling to hone his knowledge on the aspects of the business world. He attended Loyola University from 1970 to 1974, where he earned his BBA in Sociology and Business. Rowland Hanson would then go on to Wharton School of Business from 1974 to 1975, where he would earn his MBA in Business Development and Marketing.
Following his collegiate years, Mr. Hanson quickly entered the working world and got started in gaining invaluable experience from numerous places. A few of Hanson's previous jobs include being the Vice President of Worldwide Marketing for the Neutrogena Corporation, and Vice President of Corporate Communications for Microsoft.
From 1978 to 1982, Rowland Hanson served as the Vice President of Worldwide Marketing for the Neutrogena Corporation, a cosmetics company that manufactures skincare products that include acne treatments and moisturizers. As the VP of worldwide marketing, Hanson's successful branding strategies helped Neutrogena establish itself as a leading brand in skincare products. The works of Rowland Hanson at Neutrogena would later attract the big-time moguls Bill Gates and Steve Ballmer.
Walter Halicki
CEO
Proud partner of the HMC Company. This group features Rowland Hanson, the man who convinced Bill Gates on the name 'Windows' for Microsoft's operating system.
• CEO of several different companies including Reputation Maxx, JW Maxx Solutions, Enterate Ahora, Prensa Ahora and Noticias Tiempo Compartido.
• A veteran in the online reputation management business, with more than 10 years of experience in improving the way that both companies and individuals look online though Reputation Maxx and JW Maxx Solutions for clients such as Resorts, Realtors, Doctors, and Technology Companies.
• Offer an extensive knowledge of the Timeshare world as well as years of experience in the field, and have specialized in helping those in the hospitality industry with ORM for years.
Specialties Include: Online Reputation Management, SEO Optimization, Social Media Management, Content Management, Public Relations, Online Marketing
• JW Maxx Solutions is accredited with the BBB and has maintained an A rating with zero complaints – a feat unheard of in today's online reputation management world. Through JW Maxx Solutions and its sister company, Reputation Maxx, my team and I offer services such as…
Walter (Wally) Halicki Jr.
President
Walter (Wally) Halicki Jr. is the president of Reputation Maxx, and also oversees sales and marketing for JW Maxx Solutions Latin America division.   In his current role with JWM, Wally currently oversees a team of account managers and sales consultants serving clients throughout Latin America.
Wally is also the current board president of Amigos de Los Niños, a charitable organization based in Cabo San Lucas Mexico where he resides.  Wally has served as board member, secretary, and as mentioned is the current president of this association, all over the past 8 years.  Wally is also a current board member of SMOV – Send Me on Vacation, which is a group assisting  Beast Cancer Survivors to take needed vacation after battling cancer!
Wally has over a decade of sales and marketing experience from the vacation ownership industry, accrued at multiple vacation ownership properties in Los Cabos.   Wally is a devoted husband to his wife of 12 years Diana, and a proud father of sons Eric and William.  Wally and Diana are soon to be welcoming their third child, a son in October of 2016.
Eugene Backus
Board Member
Gene Backus is President of Backus, Carranza & Burden and is one of the top legal representatives in the nation. As the founding benefactor of Nevada Law Foundation Colleagues, Mr. Backus was recognized as a Top Lawyer in Las Vegas, NV, for 2013. A senior partner at Backus, Carranza & Burden, he is also director of Eagle International Associates, Inc. which is a network of law firms and adjusters located throughout the United States, Europe and Canada.
Mr. Backus, who specializes in hospitality law, was the chief trial counsel in MGM's Grand Fire Litigation and Hilton Hotel's fire litigation. Additionally, he served as a special counsel for Agent Orange litigation, tobacco litigation, and bone screw litigation. Mr. Backus was recognized as a Super Lawyer from 2007 – 2013 for Nevada and the Mountain States. His law firm, Backus, Carranza & Burden Attorneys, and Counselors at Law, represents the hospitality, real estate and construction industries as well as insurance clients.
Gene Backus provides an invaluable insight into the world of hospitality and other facets of the law, putting clients at ease knowing that JW Maxx Solutions has exclusive access to one of the best lawyers in the nation. Should legal proceedings be necessary, Gene is there to give our team guidance on how we should proceed.
Aleksandar Jankovic
Project Manager
He is an e-business engineer. He is actively involved in planning and improving the development of various digital projects. He enjoys the challenges and the dynamics of working for JW Maxx Solutions.
He thoroughly enjoys working with the team hoping the collaboration will continue to grow and strengthen. A supporter of Aids Support Center.
Stefan Kremenovic
Web Designer
Stefan Kremenovic is a self-taught web designer and it's the current position he is doing at the JW Maxx Solutions. He is a student at the College of Information Technologies in his hometown.
Besides that, he is being interested in web design, he also have a secondary knowledge in SEO. He likes teamwork and he is very happy when he is working the job he likes.
There are no secrets to success. It is the result of preparation, hard work, and learning from failure.
Summary
Article Name
JW Maxx Solutions - About Us - Online Reputation Management Specialist
Description
How a company's brand appears to the online world is an integral part of conducting business today, and JW Maxx Solutions is a leader in online branding...
Author
Publisher Name
Publisher Logo